How to market your course online? If you're reading this, chances are, you have created a product that shows your expertise on a subject. Well, congratulations! You've cleared the first stage of paving your way to making a whopping passive income.
But the part that comes after curating an informative and engaging course is the hardest. Marketing your course to the right audience, getting conversions, and increasing revenue can be a tough row to hoe.
How do I get more people to sign up for my course? Isn't that the burning question that has been keeping you awake all these nights? If yes, you've landed in the right place. In this article, I have outlined 21 foolproof ways to market your online course and increase revenue. So, let's dive in.
How to market your course online?
Build an E-mail List
Before I ramble on about building an email list, there is a fact I would like to tell you. If you are looking for the best form of digital marketing an e-mail list still tops them all! In fact, even the majority of millennials prefer emails over other forms of marketing.
Coming on to building an email list, creating lead magnets is the first step. In exchange for your visitor's email, you have to give out something meaningful for free.
For example, case studies, e-books, checklists, free videos. It doesn't matter what you pick as long as your offer is irresistible to the end-user.
Publishing a Course Promotion Video On YouTube
Did you know that YouTube takes credit for having over 30 million visitors per day? If that's not enough, you might be interested to know that it's the second largest search engine globally.
Whether it's entertainment or learning, people from all over the world find it easy to look for a killer visual instead of huge chunks of text.
Who knows? Millions of potential students might be virtually lurking around! After creating a flawless promotional video for market your course, consider creating an engaging YouTube channel.
It's important to build a loyal fan base and spread out the word about your course seamlessly.
Self-Publish a Book on Amazon
Nowadays, with Kindle Direct Publishing, rolling out a book on Amazon is a breeze. It can be an e-book or a paperback edition or both. You can easily self-publish a book on Amazon. It hardly takes a few minutes.
But the benefits are worth vouching for. Being an immensely popular platform, Amazon is already flooded with a loyal and huge customer base.
You can invite your reader to visit your website or watch a video for more details. Of course, you must make an enticing mention of your course in your book.
Start Your Own Podcast
People are always on the go and like to listen to informative stuff while driving. So, why not make their drive more interesting and a win-win situation for both the parties?
Podcasts are an increasingly popular way of marketing in today's world. They're a boon for auditory learners.
Host a Webinar
A webinar is like a virtual space where you get to check the vibes of your visitors. They get a glimpse of your content, articulation, teaching manner, etc.
Webinars are a popular form of internet marketing with some of the highest conversion rates ever.
Showcase Your Accomplishments
Fancy degrees might not be a necessity anymore. But avid learners only want to learn from the best. So, how do you convince that you are the mentor they have always been looking for?
Simple, showcase your accomplishments, and engage as much as possible.
You can show off your certifications, achievements, revenue rates, badges, awards, and much more.
Know Your Target Audience's Needs
Before you go on to core digital marketing of your book, it's better to build audience personas.
Find out their virtual hangout spots. Information about what influences their purchasing decisions, their pain points, income, location is an added bonus.
Create a Website
A website is the first step to funnel traffic for your services and products. Your website should have your picture and testimonials from people who have benefitted from your services before.
Have the necessary information that guides users on why you are capable of designing your own course. Also, include a contact page and product pages.
Boost Your Social Media Presence
There aren't enough words in the world to emphasize this point. If you are present on all the important social media platforms, consider half of your work done.
Some of the primary social media platforms include LinkedIn, Instagram, Facebook, Twitter, Snapchat, and Pinterest. Learn about each and utilize all platforms to the fullest.
Ask for Influencer Reviews
To create a devoted audience best, there is nothing better than collaborating with someone that has their own loyal following.
When a popular influencer of your niche recommends our product, sales can dramatically skyrocket! Plus, the audience are easily influenced by real people recommending a product than a paid ad.
Related Read : How to Write Good Ad Copy for Your Online Course Ads
Paid Online Ads
Even though paid ads might seem a little cliched sometimes, once you know how to leverage their power, you'll be unstoppable.
Here are some popular online ad networks to increase the exposure of your products. They include Facebook Ads, Google Adwords, Banner Ads, and YouTube Ads.
Create a Full-Fledged Sales Pipeline
A sales pipeline guides potential buyers to make their first purchase. People you haven't met before are on the top. You can attract them to your course via email marketing, social media, books, etc.
The prospects move through the funnel and get closer to making a purchase. Offer them freebies and get their email address. Finally, lure them to your shopping cart and offer what you promised.
Offer a Translated Version of Your Course
Did you know that one of the best ways to increase your target audience overnight is to offer a translated version of course in other languages?
Hire an expert translator do do a thorough job. This way, your content will reach millions of more people. Follow the same tips to market your online course with the translated copy.
Engage in Forum Discussions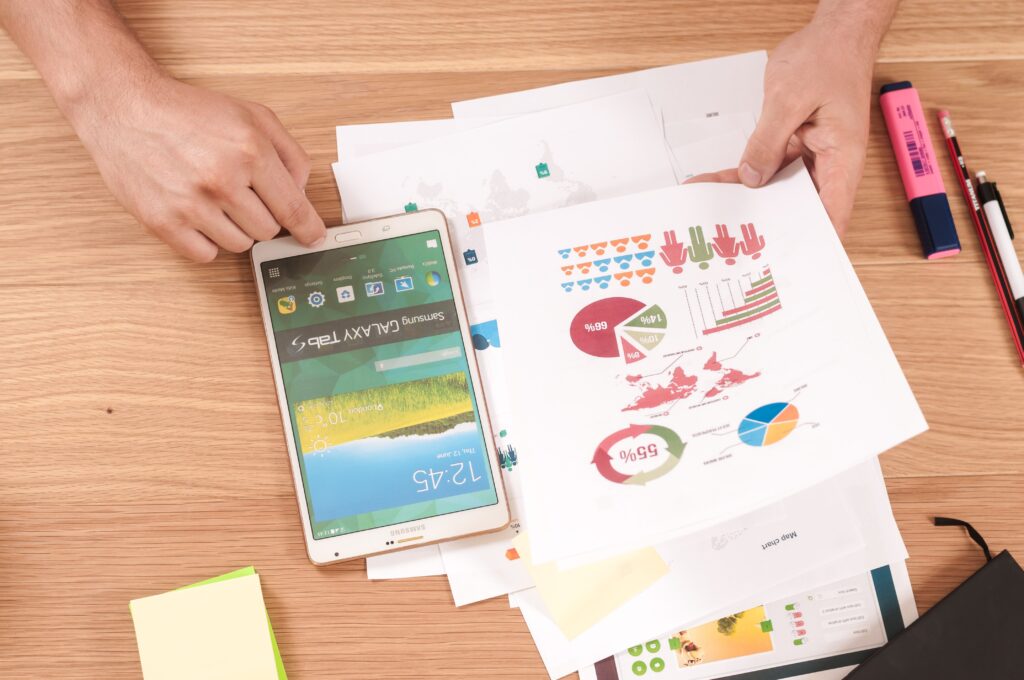 Sign up on forums that belong to the same niche as your course material. People are more likely to check out your course when the source of recommendation is a friendly advice.
Respond to queries and engage with people without sounding promotive at first.
Then, after building a relationship, casually slip in a link to your site, video, book, or course.
Make an Affiliate Program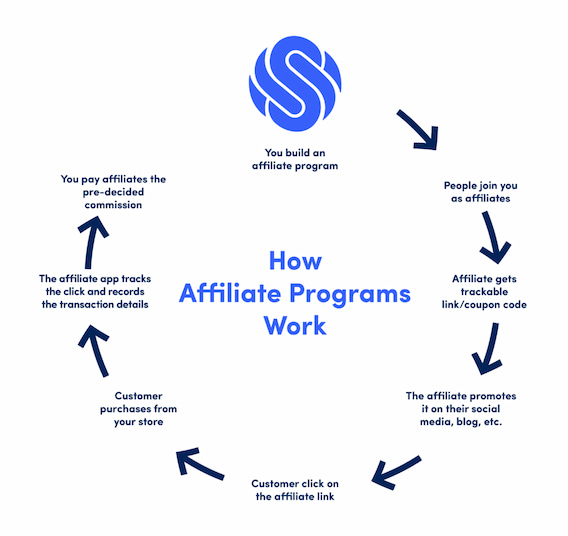 The best way to market your online course is to let others do most of the work.
Don't get me wrong here, that doesn't decrease your efforts. But if people get a financial incentive for selling your product, can you understand how high the motivational factor will be?
Thus, giving a percentage of the profit to affiliates is a great way to make more sales.
Guest Blogging
Guest blogging can increase the traffic to yoru blog by leaps and bounds. Of course, it depends on the traffic of the blog you're publishing your guest post on.
This practice creates an eternal digital trail that can lead prospect buyers to your page. Not to mention, it offers the added bonus of an SEO boost and enhanced credibility.
E-mail Marketing Strategy
Merely collecting e-mails is not enough to keep your sales pitch going. It's important to strike an interesting conversation with your contacts. Your sole aim is to convert the subscribers you have gained into buyers.
Group your audience according to interest, campaign, demographics, or activity and follow a step-wise e-mail marketing strategy.
Tell a Story
C'mon! I don't even have to sell you on this point! Remember how your eyes beamed at the prospect of an adult narrating an interesting story when you were a little kid?
Now, as an adult, you might not want to listen to the story of the three little pigs, but the style still attracts attention.
The best way to capture a potential buyer's attention is with a killer story. It allows you to appeal to your audience at an emotional level and sway them into burying your product.
Tap Into The Unmatchable Power of Quora
Quora is all about people looking for direct answers. But you can also let your inner storyteller shine bright while engaging with audience on Quora.
All you need to do is provide a straightforward answer at first. Then, build your way up to solving the poster's problem. Assure the answer seeker that your course is the end of their woes.
Offer a Lucrative Limited-Time Offer
Offer something lucrative to your audience for a limited time. For instance, you can offer a discount for a very limited period, thus boosting sales in a short span.
It's all about making the reader think that the offer is too good to lose.
If you put a time restriction, you tap into the restlessness of the audience. This way, they are likely to take quick action as no one wants to be left out of the striking benefits.
Build Partnerships With Other Entrepreneurs
Usually, almost all entrepreneurs complain about facing too much opposition during their initial days. They claim that they have no one to lean on and are sole risers.
But what they don't realize that there are plenty of budding entrepreneurs that can act as a support system for each other.
So, it's best to partner with other entrepreneurs whose target audience have a close alignment to yoru own. In future, you can also collaborate on a project together and market it for a win-win situation.
Market Your Online Course and Get Rich Beyond The Dream of Avarice!
Now that you know how you can take the next step after creating an impeccable course, it's time to take action. Instead of searching for some long lost secret to sales, get down to business and start following the steps mentioned above.
Creating a stunning course and letting it sit on some random sales pages is the biggest wastage of your potential. You can never know how valuable and profitable your knowledge is unless you get it out there.
Now, I know the volume of information all over the internet can be overwhelming. Well, I'm not the one to brag. But if you carefully follow these 21 ways to market your online course, I can assure you one thing.
Your course is going to bring you the revenue you haven't even dreamed of as long as it offers value to learners! So, what are you waiting for? Apply all the methods to market your course online and make your passive income dreams come true and