Summary
This guide provides a comprehensive tutorial on how to make money podcasting. It covers everything from setting up a podcast, to building an audience and monetizing it. It provides advice on choosing a topic, recording, promotion, monetization strategies, and more. It also offers tips on how to create content that will engage and grow your audience. Finally, it provides resources for podcast hosting, analytics, and other tools that podcasters need to optimize their podcasts. Ultimately, this guide provides an in–depth look at how to make money podcasting and offers advice and resources to help podcasters reach their goals.
Podcasting has been popular in the previous decade, and podcast listeners are the fastest-growing media audience. Therefore there's a lot of opportunity for a new podcast. How To Make Money Podcasting if you have a fantastic concept and an internet audience?
Spotify and Apple Podcasts pay for streams, but the compensation is modest. Podcast sponsorships are one option, but new podcasts have difficulty securing high-paying sponsorships unless they're well-known. Traditional sponsorships are difficult for rookie podcasters without an established following.
Can you make money podcasting? True. By automating a few revenue sources, new podcasters may earn passive money that increases with their following, allowing them more time to podcast. Exactly how it works is as follows:
Marketing Affiliate:
Affiliate marketing is a performance-based kind of marketing where businesses compensate affiliates who bring them, clients. Affiliate marketing helps content creators monetize. Affiliate programs only pay when clients accomplish an agreed-upon activity. Some affiliate programs pay for email signups, page clicks, downloads, or content engagement. Affiliate links are great for up-and-coming content writers since they involve less financial risk.
What is Podcast Affiliate Marketing?
Podcasters who become affiliates get a URL (an affiliate link) from the company they're working with. Because podcasting is aural, make your affiliate link simple to read, memorize, and retype. A friendly URL is affiliate.com/your podcast name. Affiliate links may be added to show notes, RSS feeds, and emails. When viewers visit that URL and perform the activity, companies may credit it to your podcast and compensate you for the number of consumers you deliver them.
What are Podcast Affiliate Programs?
Various podcasts have different audiences. Therefore the best affiliate programs may vary. Partner with a company that shares your podcast's audience. You should associate with gaming-related firms if your podcast is about gaming news. You may be an affiliate for numerous firms, so try out a couple and stick with the successful ones.
Shopify Partners. The Shopify affiliate network is a great match for podcasts about entrepreneurship, starting a company, ecommerce, marketing, web design, social media, or the IT sector. Shopify affiliates get 100% of the first two monthly membership payments.
To reduce your search, concentrate on broad-ranging affiliate programs (those with a wide range of audiences) and affiliate marketing networks, which allow users access to various companies and affiliate possibilities.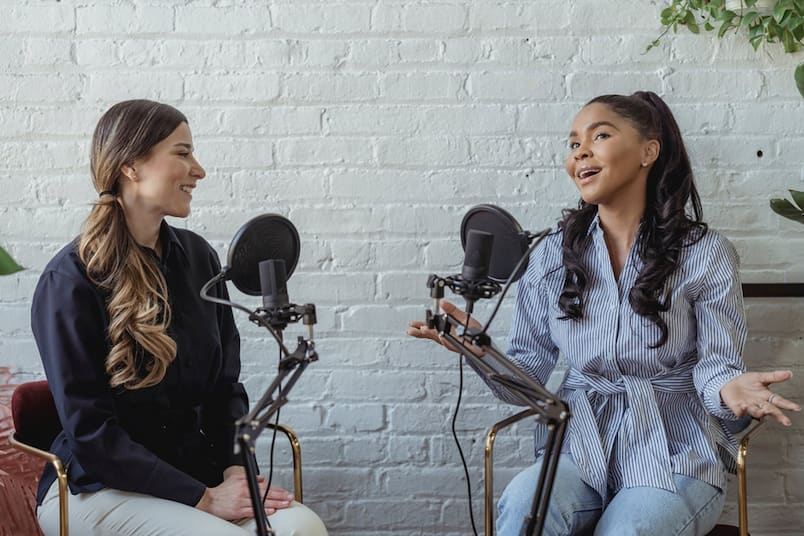 Podcaster Affiliate Programs:
Associates Amazon. Amazon's affiliate program is huge. Millions of items and shops make it easy to locate audience-relevant products.
Rakuten. Rakuten has a broad selection of vendors. Rakuten's affiliate program offers data-driven partnership suggestions, audience-relevant product displays, and training and instructional materials.
Skillshare Partners. Skillshare has hundreds of online courses and videos on many subjects. Skillshare's affiliate program lets you link audience members to any online course, making it simple to choose one for your niche.
Also Check – How to make money online in 2023 (3 Proven Methods)
Podcaster Affiliate Networks:
Creating a network account, selecting a business to connect with, and sharing a link are all it takes to become an affiliate. Top affiliate marketing networks:
ClickBank
ShareASale
Affiliate CJ
Awin
Affiliated
GiddyUp
Impact
Diversifying and trying out various affiliates is the finest podcast monetization technique. Drop failing affiliate links and reuse successful ones.
Sell Fan Merchandise:
Sell t-shirts, stickers, posters, mugs, tote bags, notebooks, and more as bespoke podcast merchandise. Print-on-demand distribution is the simplest approach to establishing a merch business. At the time of sale, a third-party prints and dispatches your merchandise. This eliminates administrative expenses, delivery time, inventory storage, and financial risk.
Once you've created an online shop and added items, it may be practically automated. Shopify integrates with print-on-demand applications and services. Pricing and product choices vary, so pick the best provider for how to make money podcasting.
Printful
Printify
Teelaunch
SPOD
Apliiq
CustomCat
This strategy is excellent for podcasters (and producers) since you can have a completely automated merch shop operating in the background while you concentrate on your podcast. Totes and t-shirts may function as moving billboards to promote your podcast offline. You can also encourage fan participation by using apparel as rewards in giveaways and competitions.
Offer Tiered Subscriptions on Patreon:
Patreon is a popular tool for monetizing podcasts since "patrons" may make monthly donations. Each "tier" of membership choices has various perks. Independent podcasters benefit from subscription-based revenue models since they can concentrate on expanding their following.
Podcasting with Patreon:
Higher-tier Patreon donors get additional material and other rewards. When setting up podcast levels, remember two things:
Unfamiliar listeners seldom pay for podcasts. You'll need to give out a lot of free material to catch new listeners and transform them into paying customers.
Paying customers demand value. You'll need unique material worth a monthly subscription to maintain paying customers.
Divide your regular material across paying and non-paying listeners. Free material may be hosted on several streaming platforms and paid content on Patreon. This helps maintain ties with existing fans and discover new ones. Most successful Patreon podcasts follow one of two models.
Alternate between "free" and "paid" podcast episodes, with patrons getting lengthier paying episodes.
Give out the first half of your podcast episode and ask listeners to become a Patron to hear the rest.
Patreon Excellent Practices to Remember:
Reward VIPs. Higher levels might get discounts on items, early access to new material, and special bonus content.
Reduce subscription fees. Focus on building your audience by offering cheap memberships. 50 $1-a-month subscribers are simpler to attract than one $50-a-month subscriber.
Update fans. Keep your listeners updated on your podcast's progress. Patrons will continue supporting your podcast if they sense a personal connection to its presenters.
Regularly release podcasts. Stick to a schedule for podcast releases, whether daily, weekly, or bimonthly. Patrons anticipate a regular supply of material; failing to provide it might cause them to lose confidence.
Other crowdfunding platforms may be used to gather donations from fans, but they're more suited for one-time projects than a podcast. Patreon's subscription-based payment mechanism helps producers receive recurring money that grows with their podcast's success.
Host Live Podcasts for Tips:
Podcasters may earn additional money by hosting live events, but getting employment can be difficult. Live venues may let you play, but they won't pay you until your podcast is popular. Most venues still have operating and capacity limits owing to COVID-19, making them less likely to schedule live events or public speaking engagements.
What if you didn't require a location to earn tips? How can you make money on a podcast event, gather advice, and grow your audience without a venue? Livestream and get tips. Smaller podcasts may benefit more. Virtual events are more convenient than live ones.
Minimal overhead. Virtual events may be done by any podcast, no matter how young or large its audience. All live podcast earnings go back into the show without venues to pay.
Expand reach. Fans from across the globe can watch online shows, so there's a far larger audience than for a local presentation.
Remote-working production teams. Your podcast broadcaster, guests, supporters, producers, and editors may operate remotely, minimizing travel expenditures.
Plan less. You may go live online more frequently without booking a location or selling tickets. You could conduct a weekly live concert for top-tier consumers.
Repurposed content By recording your broadcast, you may reuse segments for social media, gaining new listeners. You could even sell access to the entire recording after the live performance.
How to Broadcast a Live Podcast on the Internet?
Live events need a hosting platform. When deciding where to host your podcast, examine the platform most of your audience uses.
Patreon. Patreon utilizes Crowdcast to conduct live video events and patron-only live streaming.
Twitch. Twitch's Squad Broadcast enables four producers to stream from the same window. Twitch is a terrific tool for gaming-focused podcasts.
Live Facebook. Facebook has the most users. You may monetize your Facebook Live broadcast by allowing in-stream adverts.
Live YouTube You may monetize YouTube Live by displaying adverts and taking fan payments using Super Chat. These features need acceptance into YouTube's Partner Program.
Can you get paid for making a podcast? Some sites provide monetization alternatives, but you should also gather tips. Podcasters utilize several tools to gather tips:
CashApp
Coffee Please
Ko-fi
These tipping tools don't need to be on live streams. Add a premium URL to your social media and website, and show notes to simplify tipping.
Self-Publish a Fan Book: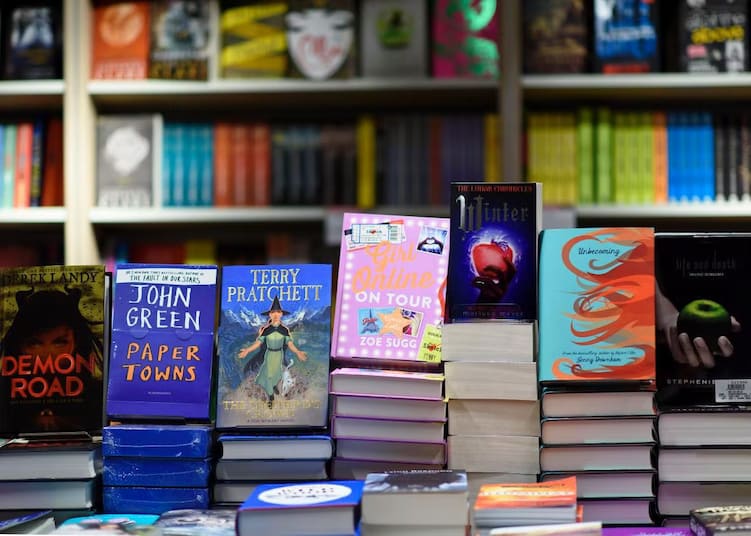 How to make money in podcasting? Like writers, podcast broadcasters are considered experts on a topic, making the shift to writer easy. Maybe that's why so many popular podcasts have become books.
Deborah Frances-White transformed her unscripted panel podcast, The Guilty Feminist, into a book. Or The Bright Sessions, a dramatized science-fiction podcast turned into books.
Podcasters have several benefits when selling books online:
Raise your voice's credibility. Having a book to complement your podcast can boost your reputation and content.
It may be done. If you frequently podcast, you may have a head start without realizing it. Transcripts of podcasts may serve as a preliminary blueprint with minor editing. If you're making a scripted podcast, you may post the scripts.
Use another channel to reach more listeners. Literary blogs and marketplace exposure will boost your podcast's prominence.
Books endure. A book might have evergreen material, appealing to new and old readers. Every new podcast listener is a potential book customer.
Conclusion:
Good independent podcasts employ numerous revenue sources to establish a regular income while building their audience. Most of these approaches employ automation to earn passive revenue, making them ideal for podcasters who wish to focus on podcasting and audience growth.
How much Do Podcasts Make?
The amount of money you earn from a podcast depends on its size, monetization channels, promotion, and production cost.
Can you make money by having a Podcast?
New podcasters may generate money by using monetization tactics that operate in the background as they grow their following and extend their podcast's reach.
Can YouTube Podcasts Earn Money?
Make your podcast accessible on additional sites to grow your audience. To expand your YouTube following, understand how to develop a successful channel.
What Equipment do Podcasters Need?
Podcasting needs microphones for each podcast host and audio-editing software. If you wish to host faraway visitors, try Zoom. How to Start a Podcast in 2022 has additional podcast-starting advice.