Summary
Expert Secrets: The Underground Playbook for Creating a Mass Movement of People Who Will Pay for Your Advice is a book written by Russell Brunson, a successful entrepreneur and online marketer. In this book, Brunson reveals the secrets of creating a mass movement of paying customers who will be loyal to you and your business. The book offers a step–by–step system to create a profitable business and an automated sales funnel that will capture leads and turn them into paying customers. Brunson explains how to create a powerful story that will capture your customer's attention and keep them engaged. He also covers how to find and develop relationships with influencers, how to create a powerful marketing message, and how to use digital marketing tools to reach a wider audience. In addition, Brunson offers guidance on how to create a high–ticket offer and get people to pay for it. Expert Secrets provides valuable information for anyone looking to build a successful business empire.
Everyone is looking forward to what the experts do, right? Expert Secrets Review!
Well, successful folks do have some hidden secrets. While they don't necessarily reveal it all, but when they do, they charge a hefty sum. But what if there was a reliable source that had a collection of all these so-called 'secrets' of industry experts?
Well, there is and don't worry! You don't have to break the bank to get it.
Whether you are an experienced businessman having a presence in the digital world or a budding entrepreneur learning the basic skills to build an online business, you would be very much familiar with the concept of Sales Funnels. And if you are familiar with the Sales Funnels, you, for sure, would know Russell Brunson, wouldn't you?
In this post, we're going to take a look at the Expert Secrets book review in detail. It's a game-changer if you're looking forward to a precise way of growing your passive income. No-fuss, no muss, not a single cuss! Let's begin.
Expert Secrets Review:
The Author Russel Brunson
Russell doesn't only have the last four letters in his name reading 'SELL', but all his actions and his entire approach towards life is dedicated to living those letters in their entirety. And Russell doesn't believe in living those four letters alone but wants to spread what he has learned to one and all.
The founder of ClickFunnels, the designer of 'One Funnel Away Challenge' and an author of two bestsellers has once again come up with an amazing business handbook. If DotCom Secrets was not enough to share all that he had learned. He had more digital mysteries to unravel through his other masterpiece- Traffic Secrets.
Now, with this new addition to his already generous offerings, the digital world is, but overwhelmed. You guessed it right! 'Expert Secrets'- the new classic from Russel Brunson is a jewel in the crown!
His passion to give, to share, and to spread the knowledge, the skills, and the experience are unquenching. And when you read through the book, you can strongly feel his intense zeal for sharing. You can experience his uncontrollable desperation to give you every bit of whatever he has learned in his life.
Related Read: Best Copywriting Books
Expert Secrets Review
Introducing- Expert Secrets
After spending many long years as an established businessman in the online market, I had started considering myself to be the omniscient of the digital world.
When the 'DotCom Secrets' was published, I started reading the book with an attitude to find out the shortcomings of the book. I finished the book with mixed feelings of defeat and triumph.
Defeat, as I couldn't find anything in the book for criticism and triumph as I found many new doors opened up for me to delve deeper into the digital world. I read 'Traffic Secrets' more out of curiosity about, "What else now?!".
And I was amazed to find so much more that needed to be learned in the field of digital marketing!
After reading these two classics, though I was quite convinced that I knew everything that I needed to know about digital marketing. Yet this time I knew that the magician has a lot more tricks up his sleeves to bewilder the audience.
So, while reading Expert Secrets it only had to be the feeling of triumph for I was reading the book for more knowledge. And that is precisely what I got in return.
Expert Secrets Review
In this 'Expert Secrets Russel Brunson book' review, I will give you in-depth information (that only is what I can give you- not the knowledge- this forte is reserved for Russell!) about the book.
There would be thousands of publications screaming out loud and wild while claiming to teach you the secrets to be successful in any business in a quick time. But Expert Secrets does it silently and discreetly.
It takes you up through the all-so-smooth rungs of ladders- not through the power lift where you don't learn to step-up but only to rise without any learnings. 'Expert Secrets' tells you how to build your clan and grow rung-by-rung to the top of the ladder.
The ladder that is your own! The ladder doesn't demand to beat someone else to grab the position but to help others and enjoy the pinnacle together.
'Expert Secrets' shares the ultimate secret of creating a trustworthy following through your most genuine actions. It guides you on how to build a community that follows you, does business with you, and feels happy about it. It reveals to you the most hidden secrets of how to keep your genuine followers keep you following up through your genuine follow-ups.
Got confused? Read again.
While reading the book, you will come to know how to enhance your brand value and grow your profits. Russell shares the true stories- even his own story of ClickFunnels and how the community built through it helped him turn his own fortunes and fortunes of so many others.
So friends, if you have the vision to make it big in the digital arena; if you are passionate about fulfilling your dreams, and if you ever wanted to discover the ultimate secrets of the online world, I WON'T RECOMMEND you to read Expert Secrets for you don't need the recommendation to own a jewel, you know that you ought to have it at any cost.
And what, if the most valuable jewel is given to you for free?
Free?!
Well, let's move forward to witness the most glittering facets of this precious gemstone.
Expert Secrets Review:
What Is the book All About?
Expert Secrets is more of a workbook than a simple book defining the principles of online marketing. While you read through the book, you learn and practice each lesson simultaneously and in the process become an expert in executing the concepts.
You learn how to and how much to raise your voice. To be heard by a critical mass that can trigger a mass movement. Once you learn the trait, you have people, a group of people and eventually, an army who listens to you, follows you, and actively participates with you in your business activities- they pay for what you are selling!
As I read through the book, I could very well realize why the likes of Robert Kiyosaki and Tonny Robbins have applauded Expert Secrets so much so that in the foreword of the book Robert had written,
"Expert Secrets is the map that will allow you to turn your specialized knowledge, talents, and abilities into a business that will work for you! This is one of the shortcuts of the new rich."
This book is highly useful for those who are already making it big in the online business world. Expert Secret is even more valuable for them who have somehow stuck up in the rung. And are not finding a way to step down or go up the ladder.
It is a must-read for those who have somehow stepped in the slippery path of the digital world and are sliding down uncontrollably. The book will not only stop you from slipping down! It will provide you a breathing time and give you the momentum to get up and move forward.
The book will eventually direct you to enter the new world of Expert Business.
'Expert Business!'- What is That?
There can't be a more fulfilling experience than making a positive change in someone else's life. The Expert Business model facilitates you to share your expert knowledge to help others, The model also allows you to get paid for sharing your skills. With your expertise, you become a guiding light to the industry.
Imagine an individual getting the right advice at just the right moment! It can be a life-changing moment for them. And now imagine when so many experts share their knowledge with all those who need them- how profound the impact will be!
The Expert Secrets divulge this secret model and many more of such innovative concepts. But you should always ask the most important question before reading one of the most practical help books for all entrepreneurs:
Is 'Expert Secrets' For Me?
Well, it depends on your priorities in your business, in particular, and in your life, in general.
One of the gurus during my undergraduates advised me never to steal anything but knowledge. He suggested never to hesitate if you get an opportunity to steal knowledge- through a book or an individual.
Yet, every individual has a different thought process. Some love to experience everything first-hand, want to fall down and rise up again to experiment with new things, and so on. Time and productivity for them are not as important as their experiences. These individuals will rather like to find their own way of creating a community. For them, Expert Secrets is not the best choice.
For those who feel the same way as I did when my undergraduate teacher advised me on stealing knowledge, Expert Secrets is just the right book to read, imbibe, and live through. The book will not only help you in your business. But also provide you an altogether different and clearer perspective of life in general.
On second thought, I feel that the book is even worthwhile for those who want to experience things first hand, for they get an opportunity to experience how a simple book can change the pattern of their entire life! And even if they do not find it worthwhile (which in all probability they won't) they will be able to offer their advice for improvement.
Not as an individual, but even if you are a professional working in a specific field and ask the same question," Is the book helpful for me in my profession?", I won't respond to you any differently.
It is worthwhile for you if you are a salesperson, a marketer, a businessman, a leader who can influence others, or an individual who can't influence others but wish they could. This is for you if you want to earn money. It is for you even if you do not want to earn money but only want to share your specialized knowledge with others.
Related Read: Network Marketing Secret Reviews
Expert Secrets Review:
What will be the Most Basic Learnings?
You will gain a lot of basic and advanced knowledge of:
How to offer advice through story-telling?
Organizing the most fascinating webinars.
Creating traffic, leads, and followers.
Striking even the trickiest of deals with ease and so on.
Is 'Expert Secrets' a Special Book for Online Marketers only?
Not only for the online marketer but for any entrepreneur, Expert Secret is essential reading. It is not only about changing your life. But also about changing the lives of many-many more individuals through your expert knowledge.
If you have a specialization do not keep it to yourself. Share it with those who are eager to listen to you, desperate to learn from your experience. And that is what 'Expert Secrets' teaches you. If you want to learn how to earn by sharing your knowledge then do read this masterpiece from Russell.
Marketers who are already using ClickFunnels will get a boost in their business through quick community building. Those who have the passion to create a team of loyal followers will also get similar results on reading this book.
So, Expert Secrets is for you- whether you are a newbie in the field or an experienced professional. Even for those who are not into any kind of business, they will also learn how to share their specialization. And can help others run their business.
The book directs you towards the right path. It directs you to take timely actions in sharing your specialized knowledge and skills with the world and build a community of people who are ready to move with you and earn in the process while spreading goodness to the world.
You may ask if you will not succeed if you don't read this book.
One definitely can but maybe you won't be able to help so many others succeed in their respective lives. You may not be able to touch the lives of so many people in a positive way.
Probably you won't be able to initiate an unending chain reaction where everyone shares their knowledge and helps a few to help many others in the process. Yes, you still will be able to succeed, but the success you achieve after reading the book will be far different in quality if not in quantity.
Is reading DotCom Secrets or Traffic Secrets, not Enough?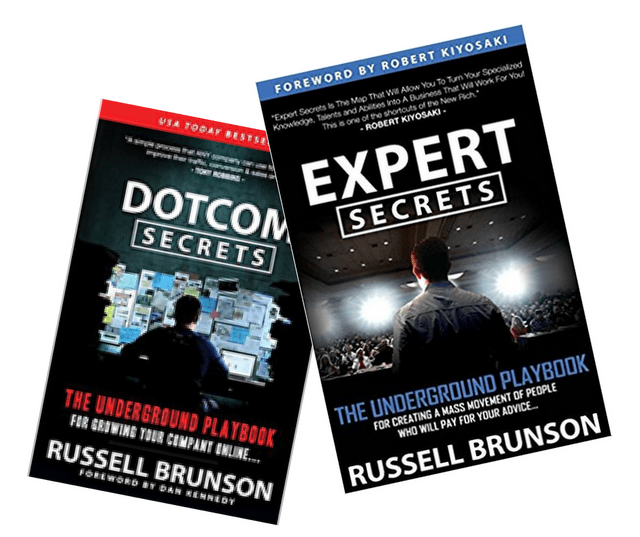 There are two major differences between the DotCom Secrets and Expert Secrets:
DotCom Secrets deals with the secret to start a successful online business whereas Expert Secrets is also applicable for traditional marketing.
DotCom Secrets explains how to identify the target population, generating traffic, and inspiring them to buy your products or services. The Expert Service introduces an entirely different model of Expert Business which teaches you to earn money by sharing your specialized knowledge and in the process make many others build a successful business.
Traffic Secrets is mainly about filling sales funnels with an unimaginable number of customers. It mostly focuses on the secrets of generating unending traffic to your websites.
Diving Deep into Expert Secrets- The Detailed Expert Secrets Review
I hope most of your doubts about whether to read the book or not must be cleared by now. But I will suggest you still keep some of them alive, for having doubts is the first step towards realization.
So, let us move forward with some doubts to be cleared during the course of the Expert Secrets book review.
The Expert Secrets book consists of 5 sections. These 5 sections are further divided into a total of 22 chapters. Let us go through each one of them in the same order.
#1: Creating Your Mass Movement
Developing a dedicated tribe, making ardent followers, or building a loyal community, you can call it by any set of words signifying "Creating Your Mass Movement".
What is that?
Well, I will tell you that in a while.
Russell begins the book with the first and foremost step of attracting targetted customers. The first chapter details the process of executing this practically.
Now, you pretty well understand that before being a people's leader you need to have a decent following of people who look up to you for solutions to their problems, people who listen to your advice and follow them, and people who seek your guidance in a simple issue to the most complex life situations.
This is one of the biggest qualities of a leader, of an expert. Do you follow me?
Yes, then what?
To generate this fan following you need to learn some secret traits and here is where Expert Secrets come to help you. It tells you the most practical ways to earn respect from a lot of people so that they follow you faithfully.
What are those secret traits?
Here we go. Russell defines these most important factors to create a mass movement in different chapters of section#1:
The Charismatic leader
The Cause
The New Opportunity
Can you pls elaborate on them?
Yes for sure. Let us go through each one of them one-by-one.
Charismatic Leader
Some people believe that there are only born leaders and the traits of leadership cannot be cultivated. A lot of real-life examples prove it to be a wrong perception, or rather a myth. Leadership qualities can very well be learned and mastered in the same way as any other attribute. You only need to be open to new learning and ready to steal the knowledge at any given opportunity.
Russell, in this chapter, elaborates in detail on how to identify the target audience, the best way to attract them towards your product, and how to write the most captivating sales messages. If you can master these three skill sets, you can create a never-ending community of your loyal followers.
The Cause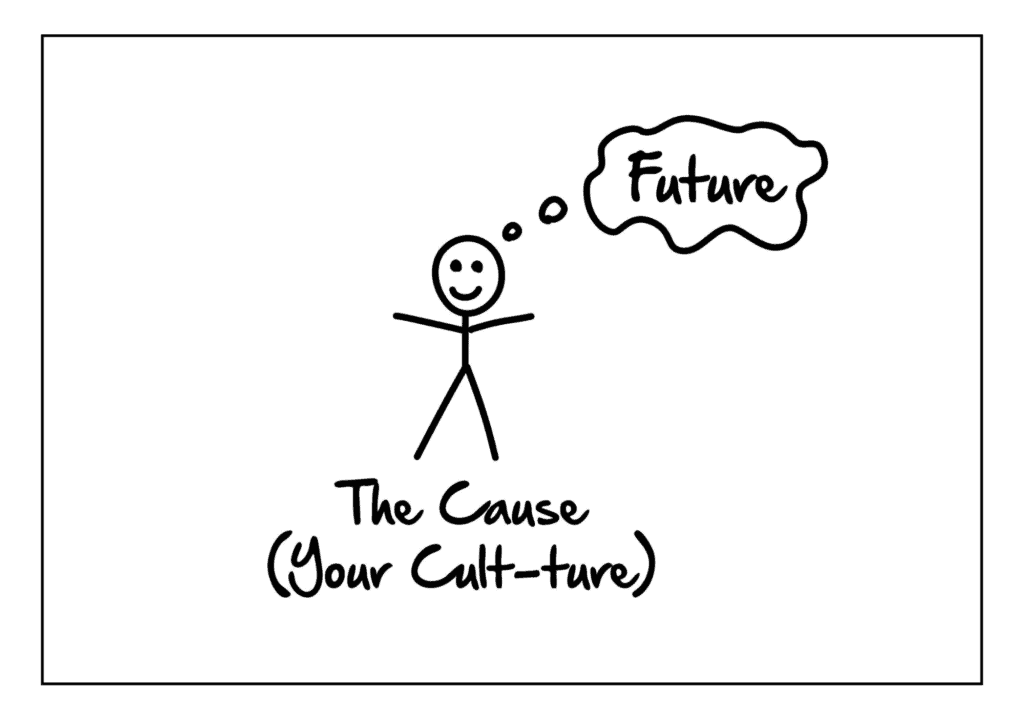 Next, he discusses the importance of aligning your cause with its purpose. Russell teaches here that if your followers start visualizing that their dreams and aspirations will get fulfilled through your cause, they will become passionate about your cause and will unconditionally follow you.
Remember that you have already acquired the attributes of a charismatic leader earlier. This is how the mass movement begins to generate internal energy of its own.
The New Opportunity
Last but not the least, showing your followers the right direction is as important as attracting them to listen to you and making them passionate about your cause. As an expert, now you need to provide your community with a new opportunity and involve them in some purposeful activities. This will keep them excited about the opportunity and inspire them to work towards the common cause.
#2: Creating a Belief
If making your cause as theirs is an important step in initiating a mass movement, imbibing your beliefs in your tribe so that they start owning them, is a big step towards exploding a massive mass movement.
If you have genuine and honest beliefs, your followers will observe them in your actions and will seize the opportunity given to them with trust and confidence. They will buy your products and services as they were buying from their stores and will promote your brand in their circle of influence for no want of return. This is the magic of making them own your beliefs.
This section on belief has six different chapters. In these chapters, Russell guides you on how to create this unwavering belief of your newly built community on your products and services. Let us know what these six chapters have in offering for us.
The Big Domino
Once you are clear about your target audience and the demographics, the next big step is to train, influence, and persuade your loyal community to buy your products.
The Epiphany Bridge
The Eureka moment occurs only once in a lifetime. But having an Epiphany does not merely change your life but transform it completely.
The Hero's Two Journey
Storytelling and associating your stories and brand with the emotions of the audience is a highly powerful way of generating a big mass movement in your community. An authentic story triggers the emotions and that eventually makes your followers surrender everything to you- the head, the heart, and their whole!
The Epiphany Bridge Script
This chapter is a combination of chapters 2 and 3. It shows how the 'Epiphany Bridge' and 'The Hero's Two Journey' can together be so helpful in learning to create a script for any business. Learning to identify this Epiphany is what I consider as one of the biggest takeaways of the book. To truly appreciate this you must go through the chapter at least once, if not more.
False Belief Patterns
Russell talks about helping your followers to break the false belief patterns that are immobilizing them in so many life situations. However, you need to have something more significant, more genuine for them to replace those patterns. Be prepared with those right patterns that will help them in moving forward without any hassles.
The 3 Secrets
In the final chapter of the section, Russell divulges the secrets. The three secrets that will finally launch your mass movement in your defined orbit.
#3: Your Moral Obligation
After breaking false beliefs and replacing them with more concrete and right sets of beliefs in your community, the next big step is to share the real substance with them- the new opportunities. What offerings do you bring before them and how you do that is what Russell effectively presents in this section.
He discusses the importance of effective communication with your audience and of removing hassles. He also elaborates on how to greet the new entrants in the tribe and train them to align with the common cause and belief of your community.
The Stack Slide and Perfect Webinar are the two important chapters in the section.
The Stack Slide
This chapter deals with the opportunities that you present to your customers laced with the most surprising offers much beyond the imagination of your closest competition. Russell emphasizes that focusing your attention on this process can yield unexpected dividends to your business.
The Perfect Webinar
There is no better platform than an effectively executed webinar and Russell is an absolute master of the game. In this chapter, he explains the whole process in his characteristic style of narrating stories and making you connected with them to learn the top lesson with extreme ease. The chapter has four sub-chapters viz.
The One Thing, Breaking and Rebuilding Patterns, The Stack, and Trial Closes.
Reading through chapters fills you with a surprising realization of how much you have been losing due to the lack of such expert and subtle knowledge of sales.
Russell talks about many different ways of presenting your offerings for the new opportunity.
He also guides you to select the best way to do it for a particular opportunity.
If an online course is the best for a particular offering, it could be a mastermind event for another one. Similarly, you can choose the training seminars to present your opportunity or the virtual conference for a specific offer and so on.
The purpose of this chapter is not only to teach you how to sell the products using webinars but also to educate you on how the same concept can be extended to effectively turn your eCommerce offers or even the affiliates create a higher turnover.
#4: The Funnels
The ClickFunnels-man deals with his most favorite topic here. This section is the climax of the whole book wherein you get the in-depth, intense, and practical aspects of converting online visitors from lead to the most loyal customers.
This section touches you just at the right moment. You have already found out the charismatic leader in you, you have learned the best way to present the new opportunity to your loyal followers, and you also know how to create genuine stories and connect them with your offering. Designing and developing funnels is the next natural step to take. Russell has devoted 5 chapters to this all-important section:
The Perfect Webinar Model
The Four Question Close
Perfect Webinar Hack
Email Epiphany Funnels
Epiphany Product Launch Funnels
The gist of these chapters is how to make money by giving others opportunities to make money.
#5: What's Next
This section, in fact, is the readers' section to write their destiny. Not on paper but in the sales field through filling the funnels. Fill Your Funnel is what Russell suggests to you at the end of the book that marks the beginning of your new journey to become a successful entrepreneur… an expert businessman.
Expert Secrets Review- The Highs and the Lows
Reading brings different experiences to different individuals. Some may find reading a particular book the most inspirational experience of their lives while others may find it a complete waste of time.
Some readers can find both highs and lows of the book. The best way for them will be to implement the section that seems advantageous to them and leave behind the ones that are seemingly useless at best and harmful at worst.
How about Expert Secrets. What are some of the highs of the book and which are the areas that don't add any value to your existing level of understanding?
What do I get if I read Expert Secrets?
Expert Secrets is available for free.
You learn how to make money by helping others to make money by advising them on your specialized knowledge.
The book is equally useful for both newbies and experienced entrepreneurs.
You learn the art of genuine storytelling and increasing your sales through it.
The book teaches about how to become a charismatic leader.
You learn the simple and systematic way of building a loyal community and grow your business together with them.
What do I lose if I read Expert Secrets?
You lose a few bucks on the shipping cost.
You lose time if you don't implement the concepts of Expert Secrets. And you may seriously lose this if you are not committed to growing your business as executing these principles requires hard work.
Expert Secret is not a book promoting any get-rich-quick schemes. It is a concept that will yield results over time.
Expert Secrets Review: Pricing
Expert Secrets book is available for FREE. You only need to pay $9.95 as the shipping cost within the US and $19.95 in any country outside the US.
The Expert Secret free pdf version is available on Amazon Kindle at $6.00.
Buying from the official sales page of Russell Brunson will save you any extra expenses. Besides, it will also make you eligible for different bonuses offered on the page. Moreover, you may also get access to various helpful videos and other tools for your quicker growth.
What is the one-time free offer with Expert Secrets?
You can get the free book as mentioned above just by visiting the official website of Russel. You only need to pay for the shipping charges to grab the free version.
There is a one-time free offer with Expert Secrets. The offer includes the following bonuses with Expert Secrets which are worth $609.95:
Hardback Copy Of Expert Secrets ($24.95 Value)
Expert Evolution ($97.00 Value)
Hook, Story, Offer ($97.00 Value)
The Perfect Webinar Slides ($197.00 Value)
The 5-Minute Perfect Webinar ($97.00 Value)
30 Day Expert Secrets Challenge ($97.00 Value)
The Expert Secrets Free PDF Version
You can get the PDF version which is available on Amazon Kindle for $6.
Expert Secrets Review: Summing Up
For me, Expert Secrets is one of the best books I have ever read in my business life and even otherwise. To call it only a book will not be enough to describe it. It is actually a roadmap to success written in words.
This is not a one-time read-through book. You must keep Experts Secrets for continuous reference while you implement each step given in the book.
I found the storytelling secrets as the best part of the book. These inspiring stories motivated me to implement the fascinating ideas and concepts given in the Expert Secrets.
The concept of community-building impressed me too much because I always wanted to share my expertise with those who need them. I not only get this opportunity to share the knowledge with those who need it and are interested in it but I also earn money in the process.
Over and above this, the new business strategy allows you to generate passive income in both online and traditional marketing systems. After you build your community, your business neither depends on the time that you invest in it nor it gets affected by the frequent changes in Goggle Ads and Facebook Ads. It is one of the best examples of a Win-Win scenario for you and your customers or your loyal followers.
Frequently Asked Questions on Expert Secrets Review
(FAQs)
There are some questions commonly asked by different people about Expert Secrets before they decide to book a copy of the Expert Secrets.
Where can I purchase the Expert Secrets book? 
You can purchase the Expert Secrets book at the official site of Russel Brunson. You just need to pay for the applicable shipping charges to place the order and receive the book at your doorstep.
How many days does it take to ship the Expert Secrets book?
For those living in the US it takes 5-7 business days to ship the book whereas for international bookings the shipping time is 10-15 days.
How can I become a ClickFunnels affiliate?
You can become a ClickFunels affiliate and get a commission of 30-40% when anyone purchases any of the ClickFunnels products.
Affiliate Bootcamp is a wonderful way to join the elite group of ClickFunnels super affiliates. It allows you to make some more bucks every month.
Do I need to use ClickFunnels to buy the Expert Secrets book?
No, you don't need to be a ClickFunel user to buy this book. It is not an add-on product and can be purchased separately. You can get all the benefits of the book by reading it. And implementing the concepts and tools explained in the book.