Network Marketing Secrets
Summary
Network Marketing Secrets Review is a comprehensive guide that provides readers with the essential information they need to know to succeed in the world of network marketing. This guide covers topics such as goal setting, creating an effective team, understanding network marketing regulations, and finding success in the industry. It also provides actionable advice on how to create a successful business plan, how to find the right products to promote, and how to develop relationships with potential customers. The review also includes a section that provides in–depth analysis of the key elements of network marketing, including the importance of having a good system and understanding the principles of marketing. Overall, Network Marketing Secrets Review is a comprehensive and informative guide for anyone looking to start a business in the network marketing industry.
The business model of network marketing works through tiers of independent sales representatives. The salespeople are motivated to sell products as well as to expand their network by recruiting more salespeople in their group. That's the basis behind this Network Marketing Secrets Review. The relationship between the creator of the group and the salespeople joining the group is of 'upline' and 'downline' respectively.
The downlines further create their own groups and expand their networks. The expansion of the network generates more revenue in the overall group. Different salespeople get commissions on their own sales and the sales made by the downlines, their network of downlines, and so on.
So, the earnings made by every salesperson depends on the selling of products and expanding the network through recruitment.
Influence of Digital Marketing in Network Marketing
Before we go on with this Network Marketing Secrets Review, let's take a look at the influence of digital marketing. With the advent of digital marketing, the network marketing model of business is also witnessing a lot of changes in its functioning. Many salespeople are adopting various online methods to contact their leads to expand their networks.
On one hand, it is facilitating the network marketer to grow their business in a quick time while on the other hand, it is posing a few challenges peculiar to the network marketing, such as scams in the name of MLM, etc. With network marketing already having trust issues due to many illegitimate chain or pyramid schemes, these scams make it more difficult to gain the trust of the prospects.
As an MLM salesperson, you must be looking for some expert guidance during this transition phase of network marketing. The good news for you is that it is available and available from the man who is the master of online marketing and also knows the secrets of network marketing from close quarters.
And he is no other than the author of DotCom Secrets, Expert Secrets, and Traffic Secrets. Yes, you guessed it right. He is Russell Brunson who is offering his expert guidance through his publication," Network Marketing Secrets".
Network Marketing Secrets Review: Russell Brunson- The Sales Funnel Man
Russell is the man who launched ClickFunnels a few years back and changed the fate of online marketing by proposing and executing many new and innovative ways of building high-yielding sales funnels.
He learned the traits of online business the hard way. The dearth of guidance in the field of digital marketing compelled him to learn on his own, going through the cycle of making mistakes, learning from those mistakes, correcting them and making new mistakes, and likewise.
Experiencing the hardship, Russell, out of sheer compassion decided to guide the entrepreneurs interested in running and growing online businesses. And ClickFunnels was the result of his deep empathy and compassion.
Russell has written many highly professional must-reads on online marketing. He has also created many programs like One Funnel Away Challenge to train digital business owners in creating sales funnels and running their online merchandise. However, he was yet to blend two of the most popular models of modern marketing- The Online Marketing and Network Marketing.
Russell with his uncanny ability to view the invisible could observe the similarities and complementary features of both these business models and started leveraging their synergistic effects in many of his marketing campaigns.
After observing the huge success of these campaigns, he decided to share his learnings with all those who are interested in growing their MLM by utilizing the concepts of sales funnels. Network Marketing Secrets is the result of his desire to guide his fellow businessmen in the field of Network Marketing.
Related Read : Best Copywriting Books
Network Marketing Secrets Review: What is Network Marketing Secrets All About?
As mentioned above, Russell's desire to learn new traits of doing business is insatiable. But more than learning, his passion to share his learnings is more commendable. Another aspect of Russell's learning process is his emphasis on having hands-on experience with any system or model.
Read About Russell Other Books Review Here-
Expert Secrets- Is It A Still Worth Read Book?
Network Marketing Secrets is, therefore, a compilation of his first-hand experience with Network Marketing and his experiments of utilizing online marketing tools in running the unique business model.
During his MLM journey, Russell identified three major challenges that a Network Marketer needs to overcome. Apart from identifying the challenges, Russell also provided practical solutions to all these problems.
Expanding Network
Recruiting new members is one of the two ways of earning money in any Network Marketing business. The more is the number of salespeople in the network, the more are the chances of moving forward in an MLM and getting higher paychecks.
However, inducting new salespeople is not so easy. You need to convince a lot of people about the company, the products, and also about the high chances of generating excellent income by joining your group.
Network Marketing Secrets provide you many simple and easy-to-implement tools and techniques to recruit more salespersons to your team and expand your network. Russell has implemented these techniques in his business. You can also get highly favorable results by executing them in your MLM network.
Resistance in Selling Products
Apart from expanding the network, selling products is another way of earning through an MLM. However, any product or service that you intend to sell should be interesting for the potential buyer. Besides, the seller should also find interest in the product while sharing it with others.
However, there may be many situations, where you may lose interest and enthusiasm to sell products. This may be due to the type of product itself or the pressure experienced by you from your competitors.
Network Marketing Secrets offers expert guidance on how to deal with these resistances and make the whole process of selling products interesting.
Generating Traffic
Generating traffic is one of the most challenging aspects of an MLM. Network Marketing Secrets will provide you with the most authentic and practical ways to overcome this challenge. The book guides you on how to drive seamless traffic in any MLM business scenario. Besides, it also offers many techniques to drive traffic and increase the conversion rate.
Network Marketing Secrets Review: Is Network Marketing Secrets for Me?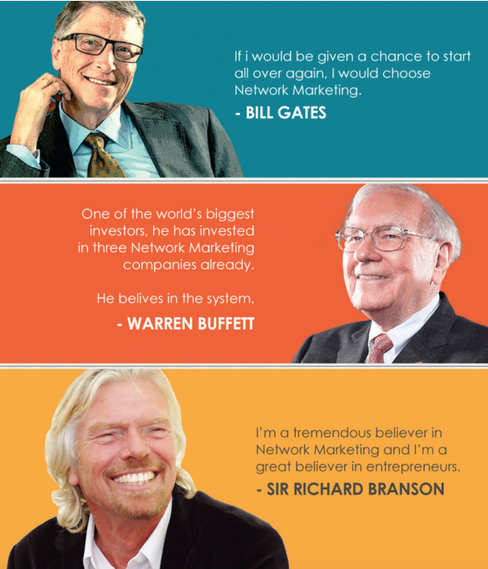 Many entrepreneurs will be benefitted from the practical solutions offered to overcome the challenges of Network Marketing. Moreover, the book not only will help overcome the challenges but also guide you in keeping you ahead of your competitors. The book will be useful for you if you fall in any of the following categories.
If you aspire to work with an MLM company, it is a must-read book for you as it takes you through the basics of Networking Marketing, makes you aware of its unique challenges, and offers practical remedies to different problems faced by network marketers.
If you are an established Multi-Level Marketer, this book has a lot of new information to share with you. As mentioned earlier, Russell has written this book based on his experiences. These experiences not only include the situations faced first-hand by him but also by his uplines, downlines, and crosslines. In this sense, the book is a comprehensive piece of work on Network Marketing, which is extremely helpful to guide experienced network marketers.
Another important aspect is Russell's huge experience in the field of online marketing. So, if as an experienced multi-level marketer, you have rich experience in recruiting members and selling products, Russell blends it beautifully with his experience of generating leads and creating high-yielding sales funnels to give a boost to your MLM efforts.
The next logical question that may pop up in your mind is whether the book is useful for you in case you are not a network marketer and do not aspire to be one.
Well, the book is based on Russell's experience with network marketing. But with Russell having vast experience in the field of online business, the book offers solutions that in many cases are equally beneficial for the other marketers, as well.
Furthermore, with the book being free of cost, you have nothing to lose otherwise also.
By preventing many of your Network Marketing problems or providing solutions to several unfavorable business situations, the book will genuinely save a lot of your time that you would otherwise spend in finding solutions to those problems. Besides, you will be able to cut down on your cost of resolving issues.
Diving Deep into Network Marketing Secrets Review- The Tiniest Details
So, from the above discussion, it is clear that whether you are a newbie in the field of MLM or an experienced Network Marketer, Network Marketing Secrets can be of huge benefit to you. It is also pretty clear that even if you don't belong to the field of Network Marketing nor do you intend to join an MLM company, the book still offers useful guidance to you in any of your business ventures.
In this section, I will take you through the detailed content of the book. Besides, I will also talk about the significance of the content to a network marketer or an online entrepreneur.
The book primarily explains the technique of using sales funnels to expand your network marketing team. You will come to know about the 3 funnels that are used by most of the successful traditional or online business owners but are not fully utilized by most of the network marketers.
The Three Lost Funnels
Blending the concepts of sales funnels with network marketing is the major objective of Russell behind writing this master-piece. He elaborates on the Three Lost Funnels to create a clear understanding of those funnels and their association with multi-level marketing. The following are the three lost funnels:
Funnel #1- The 3-Way Funnel
This funnel is not only useful for the experienced network marketer but also for the new entrants in the field of MLM. The 3-way funnel helps in establishing a bridge between you and your lead. You do not need to depend on your upline for getting prospects. Nor do you need to directly call your prospects.
You can use multiple channels like videos, webinars, and so on to develop a personal connection with your lead. This way, you will only be dealing with the prospects who are interested in your offer and not those who are skeptical and do not trust your plan.
Funnel #2- The Home Party Funnel
Calling prospects for a "Home Party" is sometimes not taken positively by the prospects. They may feel compelled to attend the party and therefore do not have a very favorable opinion about your offering. This adversely affects the chances of conversion.
Russell, instead, suggests hosting the "Internet Home Party". This removes the feeling of compulsion from the mind of the prospects as they are free to attend and not attend the party. This allows you, as well, to freely demonstrate your products, increase traffic, and in turn, improve conversion rate, and sales without forcing anyone even subtly.
This process removes the psychological pressures from the host as well as the guests and creates an atmosphere of trust. The prospects freely express their willingness to buy your products and also share their experiences with others. This helps in developing a healthy network of leads and customers. Besides, this also encourages many of them to join your network as they themselves witness the benefits of hosting the "Internet Hosting Party".
Funnel #3- The Hotel Meeting Funnel
Network Marketing is all about replicating your online business and quickly growing your team and multiplying your earnings. The Hotel Meeting Funnel, which is the third among the 3 lost funnels, guides you on how to duplicate your network and build a strong base for your business that generates passive income for you and frees you financially for your lifetime.
Online marketers who want to grow their network marketing business and earn recurring income, should read Network Marketing Secrets like a practical handbook. Apart from sharing the secrets of 3 lost funnels, the book reveals many other secrets to grow your MLM.
Making the right call at the right place at the right time to generate millions in cash.
The secret of the most critical step that many multi-level marketers miss and lose their position of advantage never to regain it again.
How a network marketer is different from a "Try-hard Entrepreneur" and how this difference makes the network marketer get complete financial freedom?
Russell discusses many mistakes that a network marketer commits in the beginning and how a newbie can avoid getting trapped into them.
The secret reason why many affiliates stumble into the NFL and how to avoid it?
Russell goes deeper in highlighting the mistakes many prospects commit in selecting and joining the MLM company.
The Dead-End Phases that most of the network marketers get trapped into. Russell reveals these phases and suggests ways to avoid them.
The book categorically explains why many marketers get stuck to a network and find it uncomfortable to reach out to other networks. It also suggests ways to find new networks and expand your business limitlessly.
Russell explains how to be different from the crowd of millions of marketers using the same strategies for years together.
The success of any network marketer depends on the success of your downlines. Russell suggests ways to quickly grow their downlines' network and in turn improve their earnings.
How to successfully sell the products offered by the MLM from the very beginning.
The book explains the reasons why many marketers suddenly grow their business in a quick time but fail to sustain it and come down to zero in no time. It also guides marketers on how to develop a solid base that can take a load of your business growth at all times.
The book also helps you in dealing with the fear and also in getting rid of it while selling your products and presenting your business to your prospects.
Russell elaborates on how to avoid losing a high-yielding leg.
Identify your Two Dream Clients and their trigger points to sell to them and help them simultaneously.
The book reveals how to create a light-bulb moment before your prospects where they realize that they were searching for the exact same thing that you are offering to them.
Network Marketing Secrets Review: What Is So Unique About Network Marketing Secrets?
Most of the books on marketing or online business are too heavy and very difficult to understand. The uniqueness of Network Marketing Secrets is that it is written in a very simple language. Russell has explained the techniques and also shared how he has implemented those techniques in real-life situations in a very easy-to-understand style. Even an individual with no prior knowledge of MLM can easily understand the techniques and implement them.
The book has a lot of useful information for those new to MLM and also for those who have been in the field for a long time.

The newbies will understand the basic concepts of network marketing, techniques to leverage the advantages of MLM, and also will come to know about the pitfalls and ways to avoid them.
The veterans will get to know about their current status. They will also get a lot of knowledge on how to be a successful network marketer and whether the strategies they are following appropriate for their growth.

Many marketers who have been in the business for long may at times find themselves stuck up in the business.

The book is extremely helpful for these entrepreneurs in identifying the blockage that is obstructing their growth and understanding the way to get rid of the hindrance.
So, offering a highly professional book in such an easy-to-understand style is the USP of the book. Besides, designing the content in a way that makes it suitable for a wide range of audiences is another unique point that many network marketing books lack.
You will find many books and courses on online marketing, network marketing, affiliate programs, and so on written by the so-called successful entrepreneurs. Most of these books and programs charge exorbitantly high. Then there are many free tutorials on YouTube. But most of these tutorials lack implementable techniques.

In contrast to these resources, Network Marketing Secrets is free. Yes, the only charges that you have to pay to get the book are the shipping charges. Besides, despite being free, it provides practical and implementable techniques that you can apply in your MLM network and get direct benefits in expanding your team and growing your income. So, practically you get infinite value to your investment.

The real investment will be the time that you will put in reading the book and in implementing those techniques in your business. The real investment will be in knowing that though it is easy to grow your network marketing business, you will need to apply the knowledge that you gain by reading this book. The real investment will be in realizing that many of the e-books and courses only provide superficial information on MLM and that is why even implementing those techniques does not yield any results.
Network Marketing Secrets- The Highs and The Lows
Any book that you read offers you some benefits. Till this part of the Network Marketing Secrets Review, it's pretty clear that this one does too. It may be in the form of knowledge, skill or it may have an entertainment value. The book will have its intrinsic value but its real worth will depend largely on the value assigned by the readers.
While reading Network Marketing Secrets, I could get a lot of new insights about network marketing and its synergistic effects with online marketing. However, there may be some readers who may observe a few minor flip sides of the book, as well.
What do I get if I read Network Marketing Secrets?
Network Marketing Secrets is free.
The language and style of writing are very simple and easy to understand.
The techniques suggested are practically implementable.
The techniques and strategies explained in the book are not only helpful in running a network marketing business but also other models of business.
The book is suitable for newbies as well as experienced entrepreneurs.
You get access to a team of professionals who are ready to help you in any situation while implementing the given techniques.
What would I lose if I read Network Marketing Secrets?
You risk losing the shipping charges in case you don't like the content and also don't claim the refund.
It is not the book meant for those who are searching for a get-quick-rich scheme. It is a professional book suggesting implementable strategies, provided you apply them in your business.
Those interested in learning everything first-hand need not spend their time reading this book.
Network Marketing Secrets Price
The book is offered free on the official website of Network Marketing Secrets. You only need to pay for the printing and posting cost of the book which amounts to $7.95 if you live in the US and $16.04 for international shipping.
There is no catch to it. No hidden continuity program. No programs that suddenly occur and remain there forever. No 3rd party partners.
Besides, Russell offers a "You've Gotta Be Crazy" Guarantee. In this, he 100% guarantees that you will love the book else he will refund the shipping charges without asking any question. You don't need to even return the book. This offer is valid only for a limited period.
Network Marketing Secrets Review: Order Bumps, Upsells and Downsells
The design of the website is such that you will find one or more upsells, order bumps, or downsells popping up while checking out. These offers are extremely useful and will help you in growing your business rapidly. It is highly recommended not to ignore them while checking out.
The Funnel Hacker Black Box- Upsells
The Funnels Hacker Black Box includes all the books written by Russell Brunson in physical form. Besides, it also includes many useful stickers, tickets for Russell's webinars, funnel script and consulting tickets and a quick start guide, etc.
All these highly valuable items are worth more than $100. However, in the upsell, the big black box is available at $37 plus $9.95 as shipping charges only.
"One Funnel Away Challenge" is one of the most valuable programs offered by Russell Brunson. It guides you on creating the first sales funnel through consistent training every day. Besides, it also offers coaching continuously for 30 days.
You will receive lessons to your mailbox every day for 4 weeks continuously. All the training programs are linked with each other. So, it is essential to attend all the programs without missing any lessons. You have to accomplish a mission given to you after each lesson by applying the learning you got while going through the specific lesson.
This program provides you an opportunity to exchange your views with the vast FunnelHacker Community as this elite community hosts this prestigious program. You can also interact with your fellow participants who are taking up lessons in the same session. The whole setup provides a high-learning environment and takes your knowledge and skills to a different level.
One Funnel Away Challenge is available at $100 only. As a one-time offer, you can join this program right now and get an opportunity to earn several bonuses, as well.
One Funnel Away Challenge: Downsell
As a down-sell, you can get the digital-only version of OFA at only $47, which is almost half its original price.
Traffic Secrets- Upsells
Traffic Secrets course is the last upsell of Network Marketing Secrets. This course guides you on the secrets of discovering, generating, and increasing traffic and getting rid of those who are not adding any value to your network.
It helps in strengthening the foundation and ensuring the high consistency of your business. Besides, it also helps you in identifying your real customer on whom you need to spend your maximum time and energy. With clients who are genuinely interested in your offering, it will become extremely easy to pull them towards your sales funnels.
The course will also help you in utilizing several social media platforms to increase the traffic towards your funnels. Besides, it will also train you on creating the right content for each channel and amend it according to the changes in the behavior patterns of the customers.
The Traffic Secrets course is a one-time offer and available at $297 only.
Is Network Marketing Secret Linked to ClickFunnels?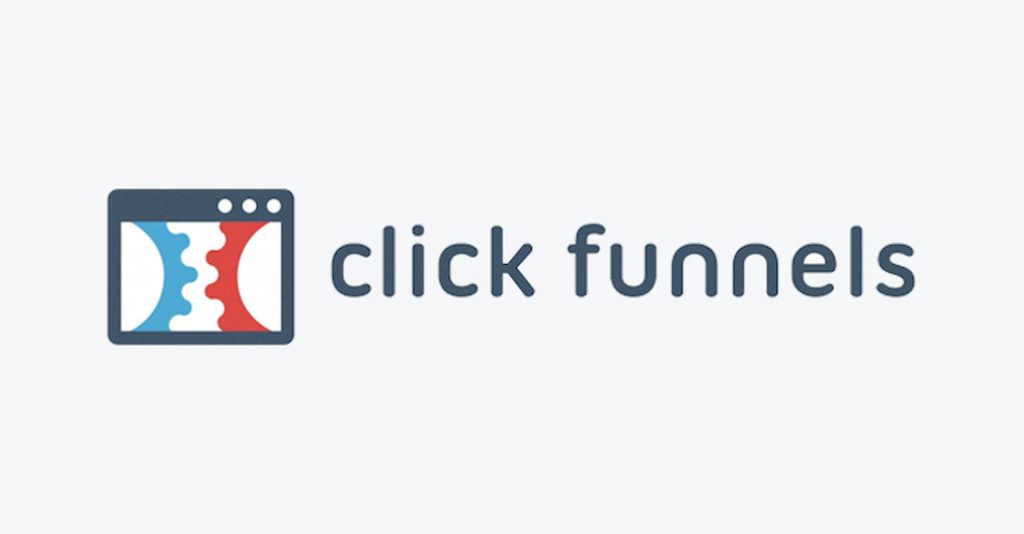 In this section of the Network Marketing Secrets Review, we're going to see whether this book has a link to ClickFunnels.
As mentioned earlier, the book is a superb blend of network marketing and sales funnel. And as ClickFunnels is one of the most effective platforms to launch high-performing sales funnels, the book is closely related to ClickFunnels. The book helps readers to apply ClickFunnels techniques to run a successful online network marketing business.
Moreover, the affiliate program on ClickFunnels is also very enticing. This helps its affiliates to make money not only through the affiliate program but also by helping them grow their online business effectively.
Is This the Best Network Marketing Book?
Network Marketing Secrets is the best book that combines Network Marketing and digital marketing. Since the book focuses on MLM and utilizing sales funnels to increase sales and expand your network, the book is not particularly the best for the offline marketing platform.
Having said, even offline marketers can get very good insights into the nitty-gritty of network marketing. Therefore, we can safely say that it is one of the best publications on network marketing and by far, the best for MLM books for online platforms.
Network Marketing Secrets Book Summary
Network Marketing Secrets is a professional handbook that guides you to learn the most essential aspects of MLM i.e., selling products and expanding the network by launching the sales funnels.
The book provides you with many simple and implementable tools to recruit more salespersons in your network and get high returns through a wide network of sales representatives in your group.
The Network Marketing Secrets also motivates you to sell the products offered by your MLM company without losing interest. It guides you on how to handle the resistance in selling products caused by different elements including your competitors.
The bestseller author of Traffic Secrets, Russell Brunson also offers his expert advice on how to maintain the incessant flow of traffic towards your network and suggests techniques to improve the rate of conversion.
Russell offers solutions to all the challenges encountered in recruiting members, selling products, and driving traffic by explaining the 3 Lost Funnels viz. the 3-way Funnel, The Home Party funnel, and The Hotel Meeting Funnel.
Russell is offering this book free of cost, charging only for the printing and posting expenses. Moreover, he also offers a no-questions-asked guarantee where he proposes to refund even the shipping charges in case you do not like the book. On top of that, he doesn't ask you even to return the book.
Overall, Network Marketing Secrets is a must-read for entrepreneurs who want to expand their MLM business to generate passive income and attain financial freedom. The book is equally helpful for the newbies in the field of network marketing and the veterans in the area of MLM. The book offers very useful insights even to those who are not involved in any affiliate marketing activity.
Frequently Asked Questions (FAQs)
Here are some FAQs about the book in this Network Marketing Secrets Review:
Where can I purchase Network Marketing Secrets book?
You can buy Network Marketing Secrets on the official website. By paying the applicable shipping charges you can receive the book at your doorsteps. 
Is this a limited time offer?
Yes, there are only limited copies of Network Marketing Secrets available for sale. Russell doesn't intend to sell the book to earn profits. Once the existing copies of the book are sold out, no more copies of the book will be printed.
What is the shipping time for the book?
5-7 business days is the shipping time required to deliver the book within the US and 10-15 days to ship internationally.
Is the book also available in the PDF version?
Yes. You can get access to the PDF version of the book on getting its hard-copy.
How can I download share funnels for three 3 Lost Funnels?
You will get the links to pre-designed share funnels on page 72 of Network Marketing Secrets. The customized links will take you to the share funnels for the 3 lost funnels viz. Bridge Funnel, Home Party Funnels, and Hotel Meeting Funnel.
What is the refund policy?
The company offers a no-question-asked money-back guarantee to the buyers. Russells guarantees that you will love the book 100%. However, in case you don't like it, you can claim the shipping charges and get a 100% refund and you don't need to even return the book.
What are the additional benefits for a ClickFunnels affiliate?
ClickFunnels affiliates can avail of a commission of 30-40% with any purchase of ClickFunnels products by your clients or affiliates.
Furthermore, you can also join Affiliate Bootcamp which is a highly revered group of ClickFunnels super affiliates. This will entitle you to earn some extra cash every month.
Is it mandatory to use ClickFunnels to buy the Network Marketing Secrets book?
Not at all. You don't need to use ClickFunnels to buy the book. Anyone can purchase the book by paying the applicable printing and posting charges. Though you can also buy the book if you are a ClickFunnels affiliate, this book is a separate product and is available for anyone interested in expanding their MLM business using sales funnels.
According to statistics, the network marketing industry is going to touch 159.3 billion in 2021. Does it make sense to check out this detailed guide? What do you think of this Network Marketing Secrets Review? Let us know in the comments below.