Hi, I'm Ajay Rai, Founder of Upcoach and digital marketer. I launched this site on September 1st 2019 to help people learn online marketing and make money online.
I am a computer engineer by education and a marketer by passion.
From 2015 to 2023 – in my online journey, I've seen all the ups and downs of the online world and I'm here to teach you all the strategies I use to make $2,000+ per month.
Finally! You've finally finished your course or product that you've been planning for months…
Isn't it time to advertise it now?
You've tried numerous techniques, such as FB/Google/YT ads, organic promotion, and so on, but nothing has worked for you, and you're now yearning to get your hands on something that can help you build your business up to seven figures.
Don't be concerned; you're not alone. Many people have been misled as a result of the vast amount of information available on the internet.
It happens to everyone.
Hi! I'm Ajay, a big fan of the 'Midas Touch' story and I'm going to help brands and businesses make a lot of cash! Now you must be thinking why I mentioned my favorite story in the same line as my name.
Hear me out because my favorite story is going to turn your actions into cash.
King Midas had the golden touch which converted anything he touched into gold.
Similarly, you'll be able to turn your business into a permanent source of unlimited cash flow.
Dionysus, the God of wine granted Midas the golden touch.
Ajay Rai, the God of marketing will grant you the power to escalate your passive income by manifold. That's me!
I have helped many companies get more "ready to buy" visitors to their websites
Starting your own business from home is difficult, but it is doable for everybody.
Anyone can scale up their business up to seven figures, but the only thing erupting is misguidance and overwhelmed information.
You only need focus, determination, trustworthy resources, and guidance from those who have already been there and made it happen.
People save up for their yearly vacation. But what if I tell you that your income will flow to you like a waterfall even when you're miles away from your workplace?
How about living an abundant life without even worrying about showing up at your workplace?
As you've made this so far, I've already got some insights into your situation already…
You've already tried all the get-rich-quick scams like 'Thousand Dollars Per Day,' fallen for all the gimmicks, done everything, and spent a lot of money, time, and energy.
I had also fallen into this trap, but I got tired of it and started this blog to deploy all I'd learnt, tested, and failed at… and I'm continuing doing it to share everything that works.
I'll show you exactly what went wrong with your business and what you need to do to build it up to seven figures.
Raijay is a free resource for marketers, product makers, funnel builders, bloggers, and all of the folk who want to get out of their 9 to 5 jobs and become self-sufficient.
The primary goal of this website is to assist product producers in marketing their courses, guidance through real-life case studies, and proven tactics utilised by professional marketers.
I also have a strong interest in blogging and SEO, so you'll see a lot of it on this site.
I review products, write step-by-step guides, and share everything that has worked for me. You'll learn a lot about funnel building, since I have helped numerous entrepreneurs scale their businesses to seven figures.
If you appreciate what you see here or know someone who would benefit from our blog, please tell them about me!
Here are FOUR of my most recommended tools for all kinds of online entrepreneurs. The links mentioned here are affiliate links, so when you purchase something, I get a small commission. 🙂
Namecheap
Namecheap is very easy to use. It wants to satisfy both veterans and newbies.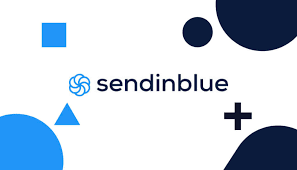 Sendinblue
Sendinblue is one of the best and very popular email marketing tools.
ClickFunnels
It was easy for me to build an excellent sales funnel with ClickFunnels.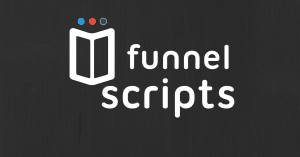 Funnel Scripts
Funnel Scripts is a content creation tool created by Russell Brunson and Jim.